Parking Lot Maintenance in Richland, WA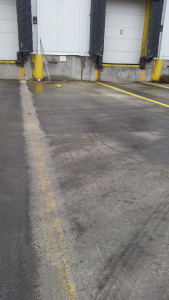 If your parking lot in Richland, WA, has worn or faded stripes, contact Columbia Basin Striping. We can perform parking lot maintenance to refresh your parking lines.
The Importance of Parking Lot Maintenance
In a commercial parking lot, the difference between order and chaos is a fine line. More specifically, it's a bunch of regulated, highly visible lines. When your parking lot stripes and signage go without maintenance, they fade due to normal wear and tear and become difficult for drivers to see. This creates confusion about parking boundaries, pedestrian walkways, and reserved and ADA parking spaces.
If you want your parking lot to work at full capacity and avoid potential accidents and frustration, you should invest in necessary maintenance and repainting services.
Our Parking Lot Maintenance Services
We can refresh your parking lot's lines and signs to ensure order for all who use it. We can also paint curbs, add custom stencils, and install speed bumps and wheel stops to further enhance your parking lot's organization and safety.
Whether you have an older parking lot that needs to be re-striped or you need parking stripes added to a new parking lot, our team has the necessary equipment and expertise to get the job done. Contact Columbia Basin Striping today for reliable parking lot maintenance in the Richland, WA, area.